ECCO KIDS
We are continually trying to improve our systems to better serve you and your family. We will still follow our check-in procedure, so make sure you arrive early and get checked in. If you have additional questions, please email
ECCO resources
We are continuing to provide digital lessons you can do at home with your kids! Each week we will be posting new lesson videos and downloadable prayer outlines so you can disciple your children in their relationship with Christ! Check out all of our ECCO Kids Resources by clicking the link below!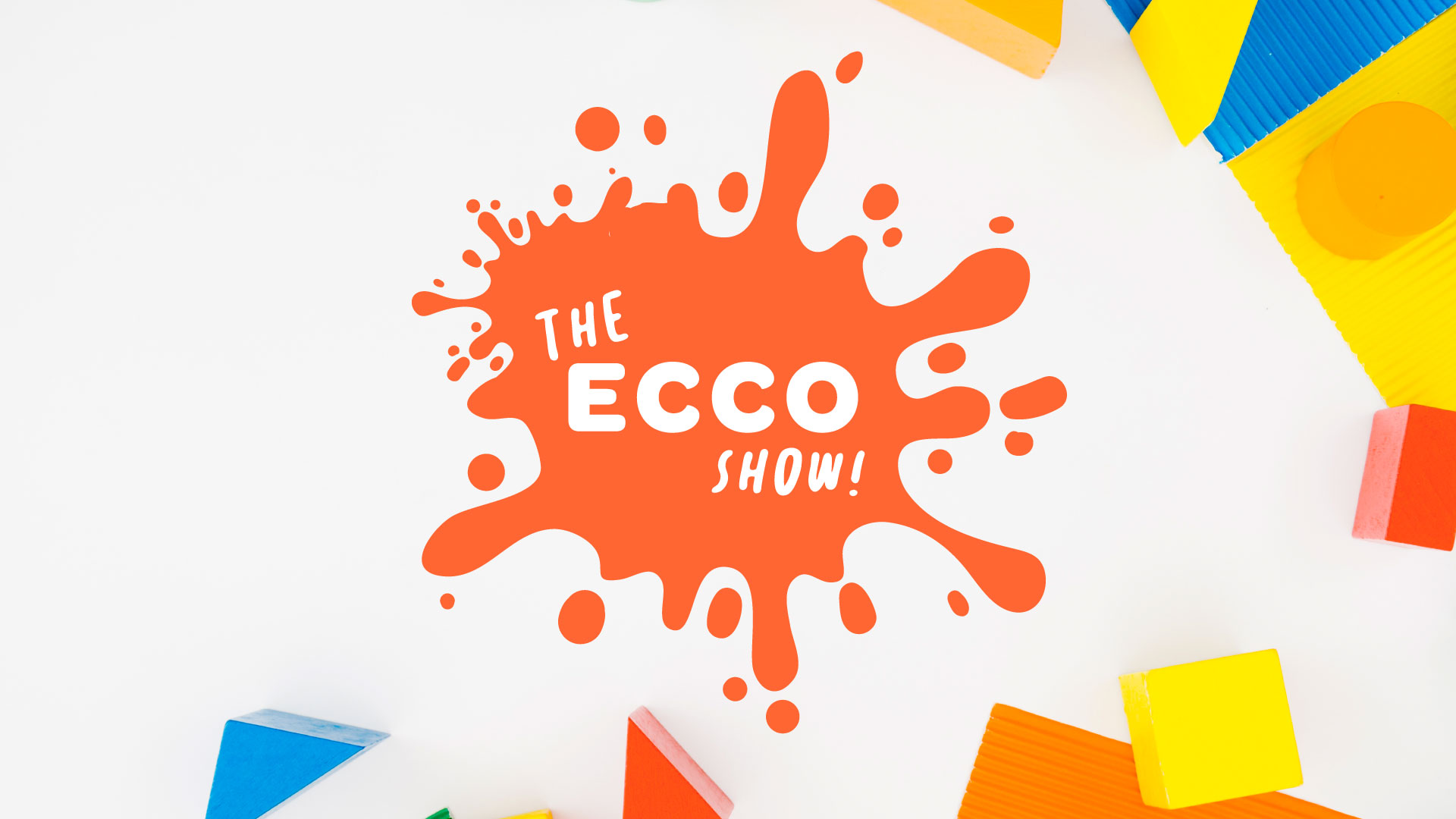 the ecco show | saturdays @ 10am
Whatever happened to waking up on weekends, eating sugary cereal, and watching the Saturday morning cartoons? Our children's ministry is bringing that back! (Sort of.) On Saturday mornings at 10:00 am you can watch the ECCO Show on our YouTube and Facebook Live! It's just like the large group lessons we did during our weekend services. It's made for the whole family to have fun and learn about God's word. Tune-in Saturday at 10:00 am and experience it for yourself!⁠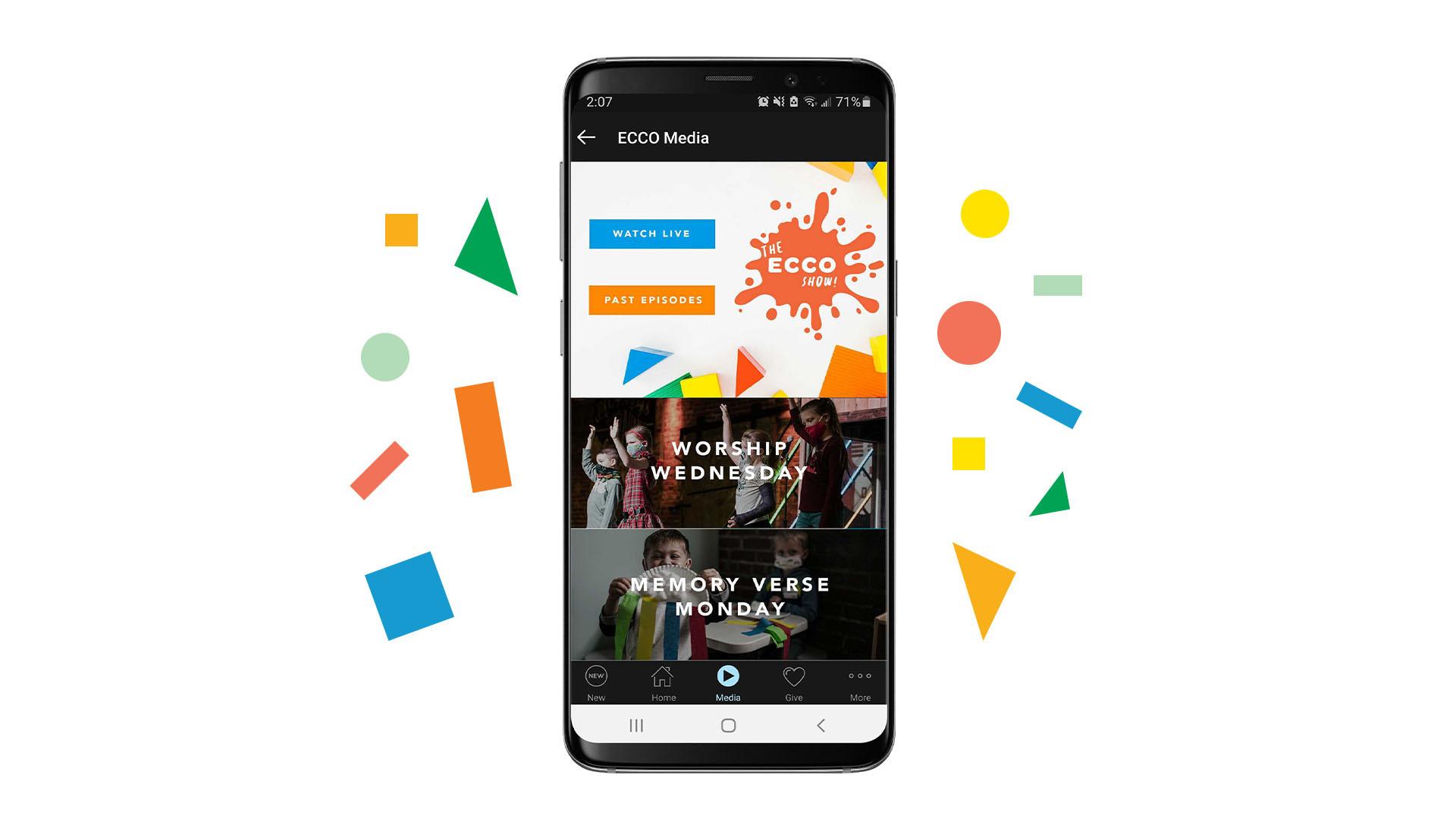 Ecco media | download our app
Don't miss a beat! Watch past episodes of the ECCO Show, Memory Verse Mondays, and Worship Wednesdays that your whole family will enjoy!
Download our app click Media > ECCO Media to have full access.
download on apple download on Android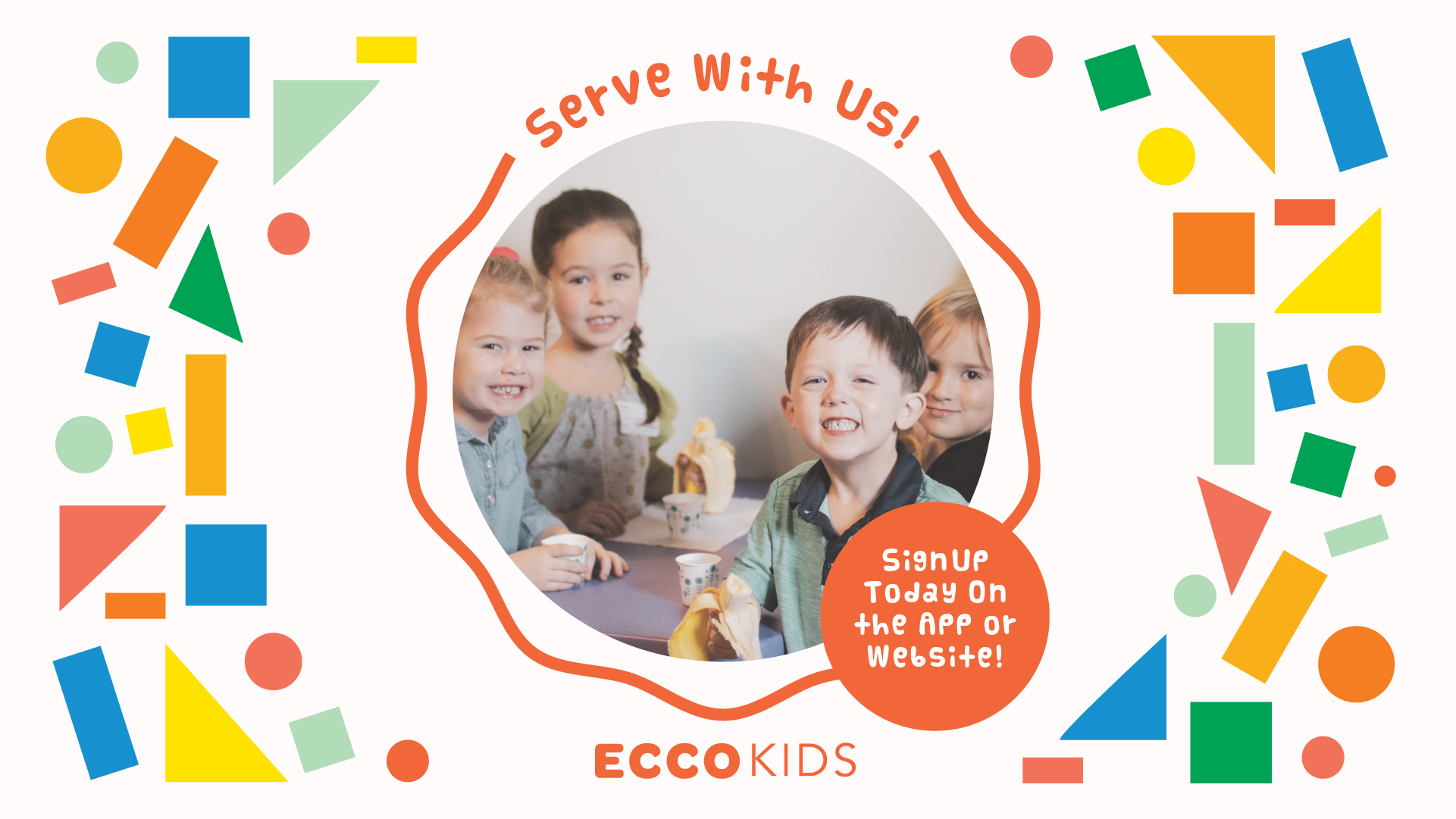 Volunteer with ECCO
We are expanding our capacity and we need your help! ECCO simply cannot happen without people like you! If you are interested in volunteering with ECCO please fill out the form linked below or email
FOLLOW US
Facebook | @eccokid
Instagram | @experience_ecco
YouTube | ECCOKids