An Experience Sister Church
The Experience Community Church acts as a support, resource, and encouragement to their Sister Churches. Sister Churches are their own entity and have their own leadership team, though they share the mission and heart of The Experience. The Experience is all about spreading the gospel of Jesus Christ, and supporting other churches is one way they are able to continue that mission.
---
Crossland Church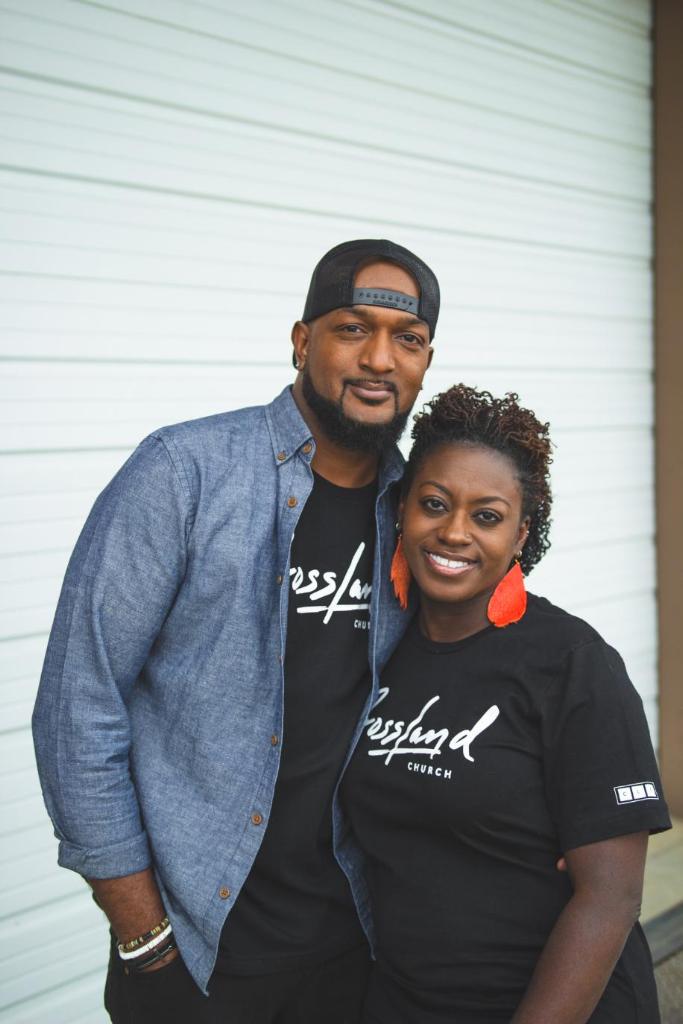 Pastor Joshua Jamerson, a native of Sioux Falls, South Dakota, grew up in Buffalo, New York and his wife Shatiqua was born and raised in Columbia, Tennessee. In 2010 Shatiqua moved to Nashville, Tennessee where she and Joshua met. Both being raised in the church, they are no strangers to ministry life. They have over 20 years of experience directing worship, pastoring youth, serving as a church elder, and working in various music ministries. Having a heart for worship and music, Joshua has traveled across the world singing background vocals for many Gospel and Christian music artists. He has earned a degree in Business Management and Shatiqua a dual B.S. degree in Community Health and Health Education and an M.S. in Health and Human Performance.
In 2017, after years of ignoring the call to pastor, Joshua said yes to God and the heart for Crossland Church was birthed. The Jamerson's have spent two and a half years at The Experience Community Church in Murfreesboro, Tennessee preparing to launch Crossland Church. Crossland's mission is "to meet people where they are and to experience God together." The Jamerson's desire is to create a safe place for people to find authentic community, encounter God and to make disciples of Christ.
At Crossland, there are three key ways we live out our faith:
We Celebrate. We gather together on a weekly basis to celebrate what God is doing through prayer, worship, and through His word.
We Connect. We build relationships with others and experience biblical community through life groups and connection points.
We Contribute. We contribute our time, talents, and resources to further the Jesus Mission in our communities and in the world.
Meet people where they are, experience God together and make genuine disciples of Jesus Christ.